The Consortium brings together international pediatric gastroenterologists and scientists from academic centers to identify the causes of Very Early Onset Inflammatory Bowel Disease (VEO-IBD) in order to develop new treatments for children with these rare diseases.
In order to understand the molecular basis of VEO-IBD and to develop individualized treatments, we established the international interdisciplinary Very Early Onset Inflammatory Bowel Disease (VEO-IBD) Consortium, comprising 13 leading experts in the fields of basic and clinical research.
The VEO-IBD Consortium partners with over 100 clinical and academic centers worldwide and fosters collaborative interactions with its members in order to facilitate diagnosis and develop treatment strategies.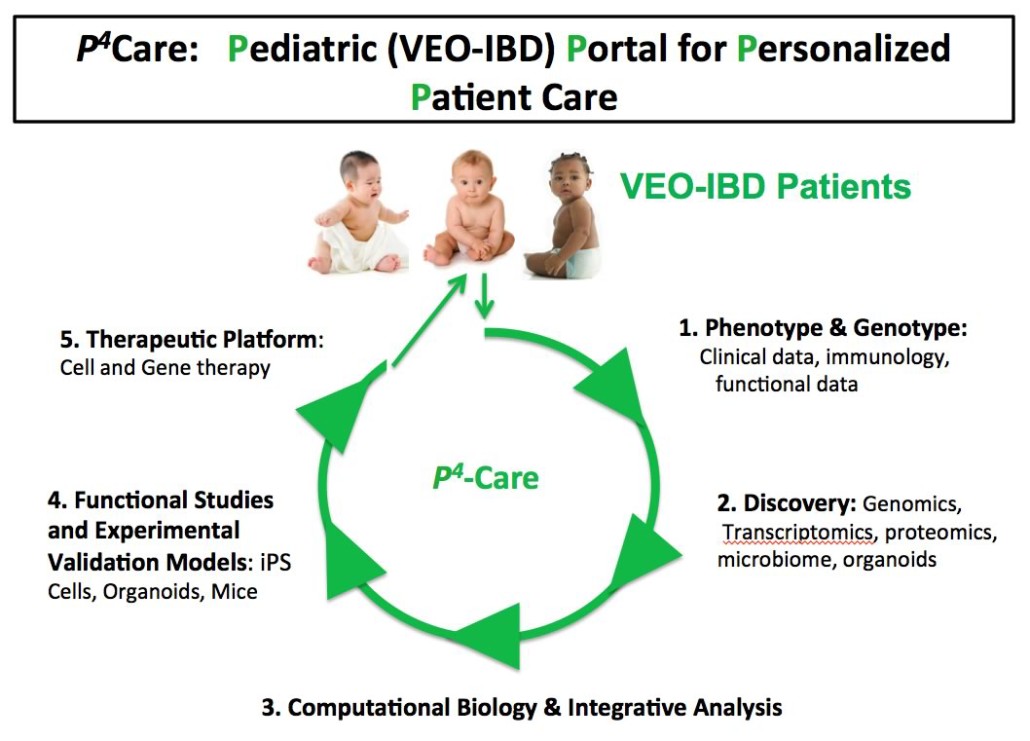 Patient enrollment enables us to:
Identify the genetic variants responsible for VEO-IBD and define the molecular networks which are disrupted as a result of these variants.
Create an innovative Pediatric VEO-IBD Portal for Personalized Patient Care (P4Care) to develop tailored treatments for VEO-IBD patients.
Determine environmental factors affecting genetic and immunologic pathways relevant to VEO-IBD.